Queerskins: a love story is a haptic experience for Virtual Reality and an interactive installation
Queerskins explores the dynamic tension between the "real" and the virtual, fact and fiction, memory and desire through a compelling, character-driven narrative. The story revolves around a complex relationship between a devoutly Catholic mother and her gay son who dies of AIDS at the beginning of the epidemic. Queerskins explores the quintessentially human desire to transcend ordinary reality through memory, belief and imagination.
About the project
Queerskins employs Unity Game Engine, Oculus Rift and Touch, Depthkit 3D volumetric video, projection mapping, panoramic photography, 360 video and spatial audio. We also harness pre-computer era technology—impactful storytelling, lyrical and emotionally charged writing—to create an immersive, alternative world.
This world offers users and visitors the opportunity to connect with an urgent social message in a non-didactic, emotionally powerful way. Through story and technology, it puts users in the position of experiencing the intimate interior worlds of others. This leads to an emotional engagement with the characters and themes and an empathy for the characters' personal experiences, and by extension, for "real" persons who grapple with love, illness and loss.
The Experience
A diary found in a box of belongings offers a devoutly Catholic mother living in rural Missouri in the early 1990's a second chance to know Sebastian, the estranged son she has lost to AIDS. In this emotionally charged immersive video experience, users intimately witness the tense interactions between the two grieving parents, while taking a magic realist journey down a country road, a memory lane populated with scrapbook artifacts from Sebastian's peripatetic life.
Intro (Scene 0)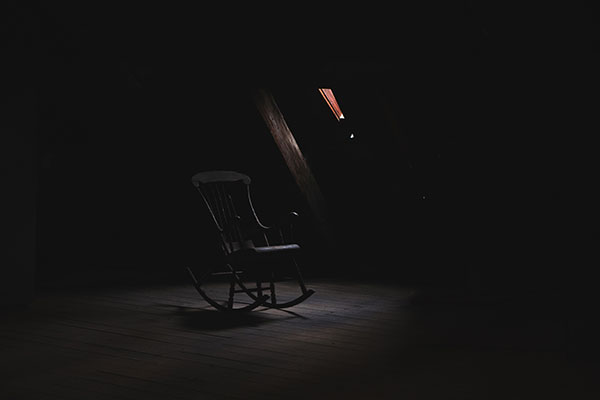 Users find themselves in a smaller room scale version of the installation attic bedroom space. This is primarily a static set within which fleeting visual and aural memories (curated from online.queerskins.com) appear dependent upon user interaction with objects.
Scene 1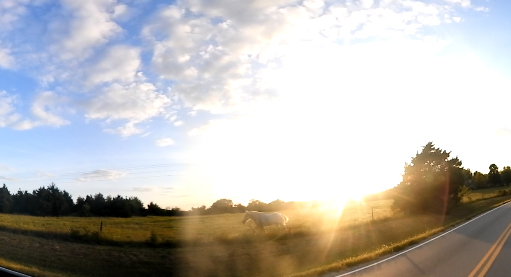 The user is positioned in the back seat of a car within intimate proximity of Depthkit rendered 3D volumetric characters: Mary-Helen, Sebastian's mother, in the front passenger seat and Ed, Sebastian's father, who drives. Surrounded by an oppressive silence, but unobserved, the user has the opportunity to focus on the facial expressions and body language of the two main characters.
The Creators
Illya Szilak is an independent scholar, writer and new media artist. In her art practice, she uses open source media and collaborations forged via the Internet to create multimedia narrative installations online.
Shaped by her experience as a physician, her artistic practice explores mortality, embodiment, identity, and belief in a media inundated by an increasingly virtual world.
Her first work Reconstructing Mayakovsky was included in the second Electronic Literature Collection and has been taught both as an example of innovative narrative game and literature at the university level. Her second work Queerskins: A Novel was included in the third Electronic Literature Collection.
Cyril Tsiboulski is co-founder and creative director at Cloudred, an interactive design studio that investigates novel forms of expression through technology. He is also a faculty members at New York University where he teaches in the Digital Communications and Media Program. Much of his professional and academic work centers around networked technologies and the way they affect human experience.