Queerskins: a love story is a cinematic Virtual Reality experience
Queerskins explores the dynamic tension between the "real" and the virtual, fact and fiction, memory and desire through a compelling, character-driven narrative. The story revolves around a complex relationship between a devoutly Catholic mother and her gay son who dies of AIDS. Queerskins explores the quintessentially human desire to transcend ordinary reality through memory, belief and imagination.
Your stories
We asked visitors who came to experience Queerskins: a love story to share their own stories of love and loss. Here are their stories.
The VR experience will be on view Sept 22–23 in LA, as part of the LA Film Festival and Sept 28–30, 2018 in Mexico City as part of the VRFEST MX 2018 event.
About the project
Queerskins employs Unity Game Engine, Oculus Rift and Touch, Depthkit volumetric video, panoramic photography, 360 video and spatial audio. We also harness pre-computer era technology—impactful storytelling, lyrical and emotionally charged writing—to create an immersive, alternative world.
This world offers visitors the opportunity to connect with an urgent social message in a non-didactic, emotionally powerful way. Through story and technology, it puts visitors in the position of experiencing the intimate interior worlds of others. This leads to an emotional engagement with the characters and themes and an empathy for the characters' personal experiences, and by extension, for "real" persons who grapple with love, illness and loss.
The Experience
A diary found in a box of belongings offers a devoutly Catholic mother living in rural Missouri in the early 1990's a second chance to know Sebastian, the estranged son she has lost to AIDS. In this emotionally charged immersive video experience, visitors intimately witness the tense interactions between the two grieving parents, while taking a magic realist journey down a country road, a memory lane populated with scrapbook artifacts from Sebastian's peripatetic life.
Installation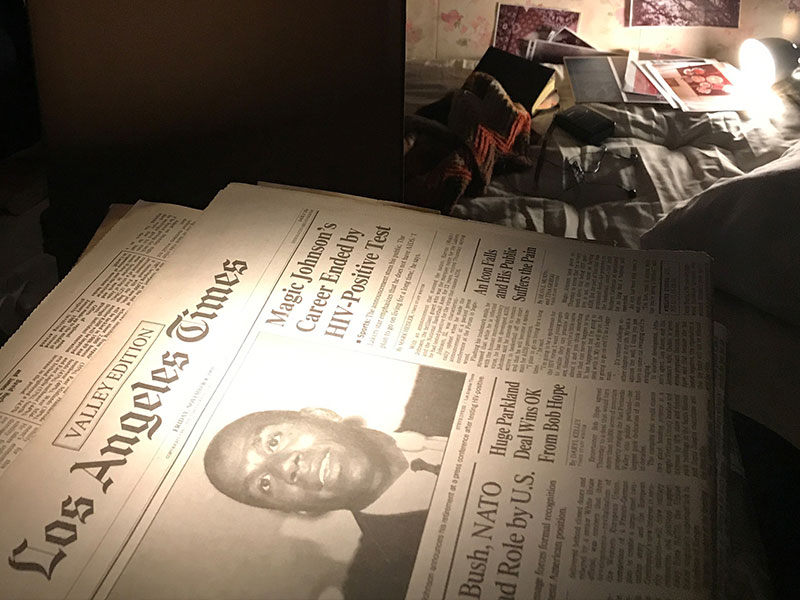 The virtual reality experience is anchored in a physical, interactive, immersive installation in which we recreate a domestic space—Sebastian's childhood home—populated with historically accurate, crowd-sourced, and curated objects. We encourage visitors to explore this space before or after experiencing virtual reality.
Scene 1
The visitor is positioned in the back seat of a car within intimate proximity of Depthkit rendered volumetric characters: Mary-Helen, Sebastian's mother, in the front passenger seat and Ed, Sebastian's father, who drives. Surrounded by an oppressive silence, but unobserved, the visitor has the opportunity to focus on dialogue and the body language of the two characters. 3D scanned objects, collected during the performance / installation, will appear in the box next to the visitor on the car seat. The story is revealed through the visitor's interaction with the objects.
Scene 2 [ planned ]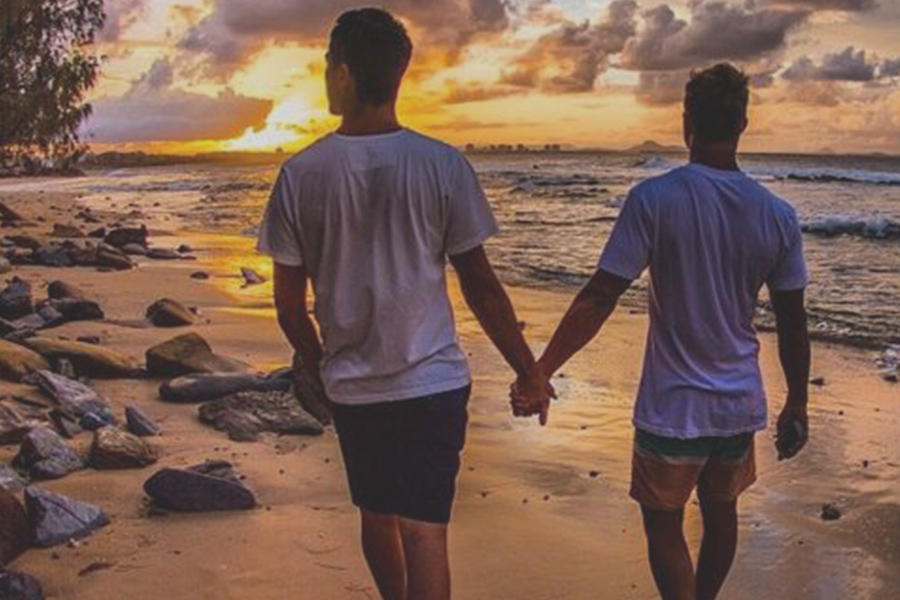 Two young lovers, Sebastian and Alex meet at sunrise on a sublimely beautiful beach near L.A. to celebrate their anniversary. Our aim here is to make visitors feel distinctly "queer" in their own skins, not entirely sure where the boundaries of "real" and "virtual," "self" and "other" are or ought to be. The visitor begins the experience in the position of an observer standing near the shore looking out to sea. At this point the visitor can choose which character's point of view to take—Mary-Helen—who is an outside observer, or one of the lovers, Sebastian or Alex.
Scene 3 [ planned ]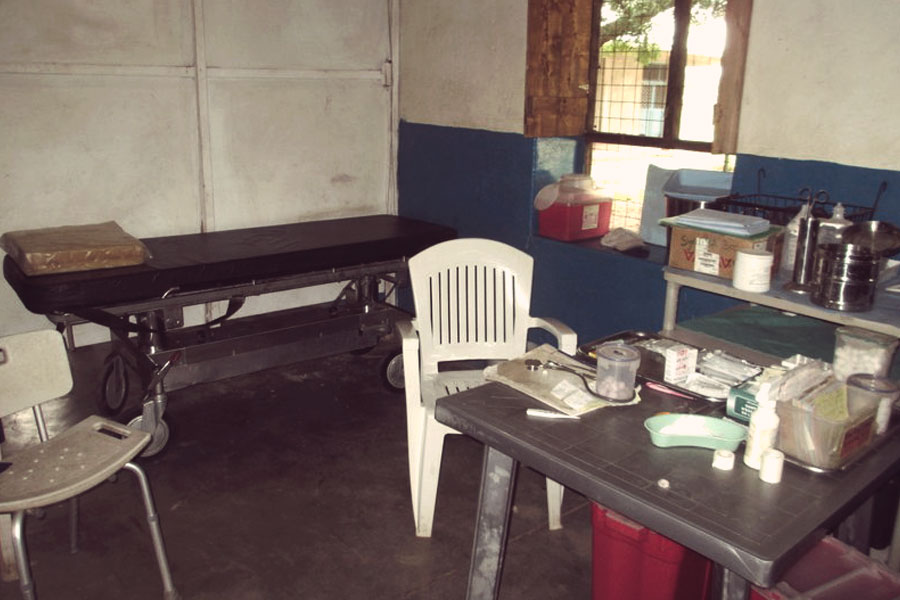 Sebastian sits in front of a black doctor in a white coat sitting behind a cheap metal desk in a small, hot office. A fan whirs, voices and noise come through the window from the busy Bamako street. In the corner, we see Mary-Helen standing with the diary. Sebastian looks older, thinner, exhausted. He has grown out his beard. The doctor tells him his diagnosis.
Scene 4 [ planned ]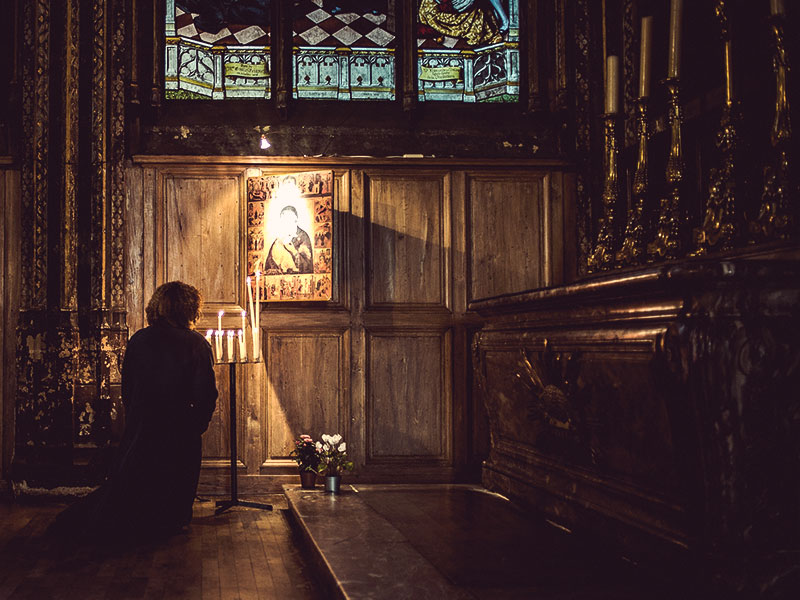 During Sebastian's funeral mass, Mary-Helen, wracked by guilt and sadness, experiences ecstatic "visions". This scene harnesses the immersive realism of 360 degree video and the artistic potential of CGI to explore the human desire for transcendence. Here, as in Episode 2, the visitor is an intimate observer of Mary-Helen. Sitting in a mostly empty baroque church, having been abandoned there by Ed, Mary-Helen listens to Father Jim give the sermon about Jesus in the Garden at Gesthemane.
Again, the visitor is privy to her private thoughts. Praying she be given a sign that Sebastian is with God, Mary-Helen begins to see things. At this point, the "real" religious artworks in the church: a painting on the cupola, statues of the Virgin and St. Sebastian, a Pieta morph into CG animations, accompanied by a soundtrack of carnivalesque symphonic music mixed with fragments of Father Jim's sermon. Brought back to the present by her sister, Patti, Mary-Helen sees her imaginings disappear and the soundtrack replaced with the banal but beautiful sounds of the everyday. Returned to "real life," Mary-Helen and the visitor must continue the task at hand: trying to make sense of the pain and joy of living and loving. However, if the visitor turns round, she will see in a window near the altar, a rainbow has appeared, the aftermath of the "real" summer thunderstorm that accompanied Mary-Helen's visions.
Cast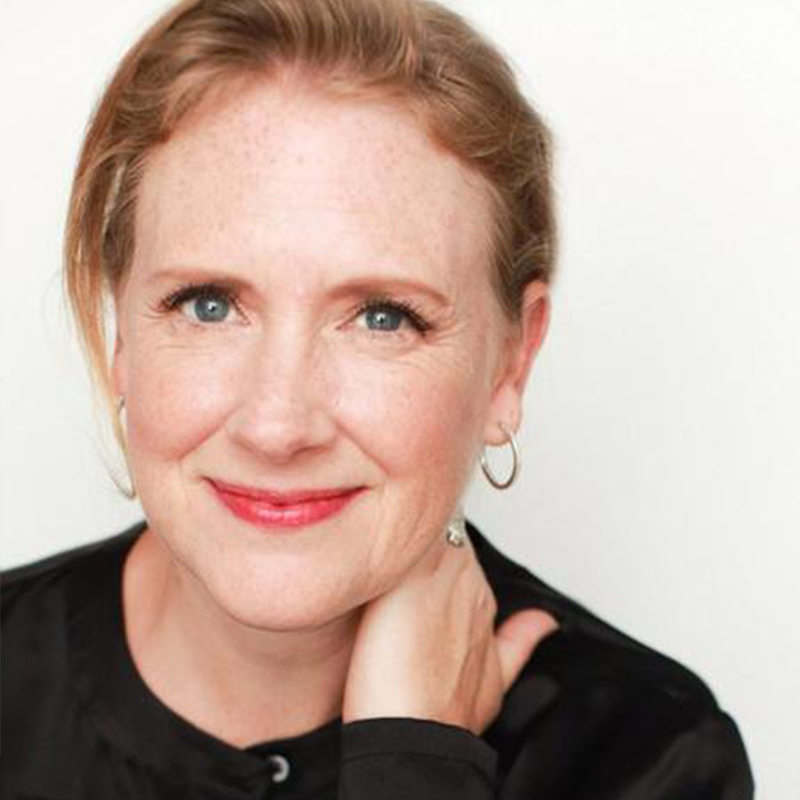 Hadley Boyd
as Mary-Helen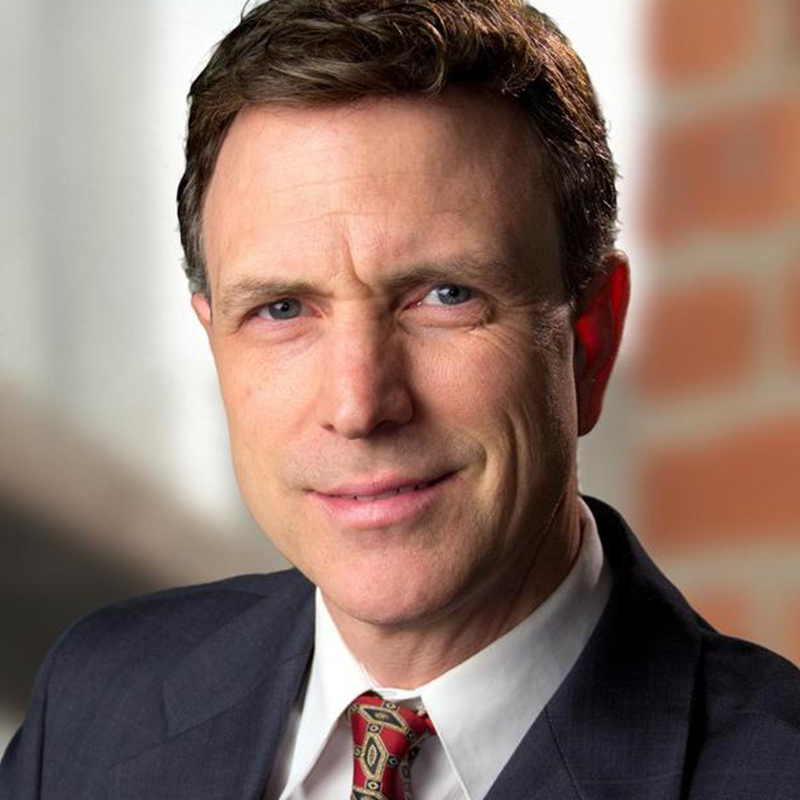 Drew Moore
as Ed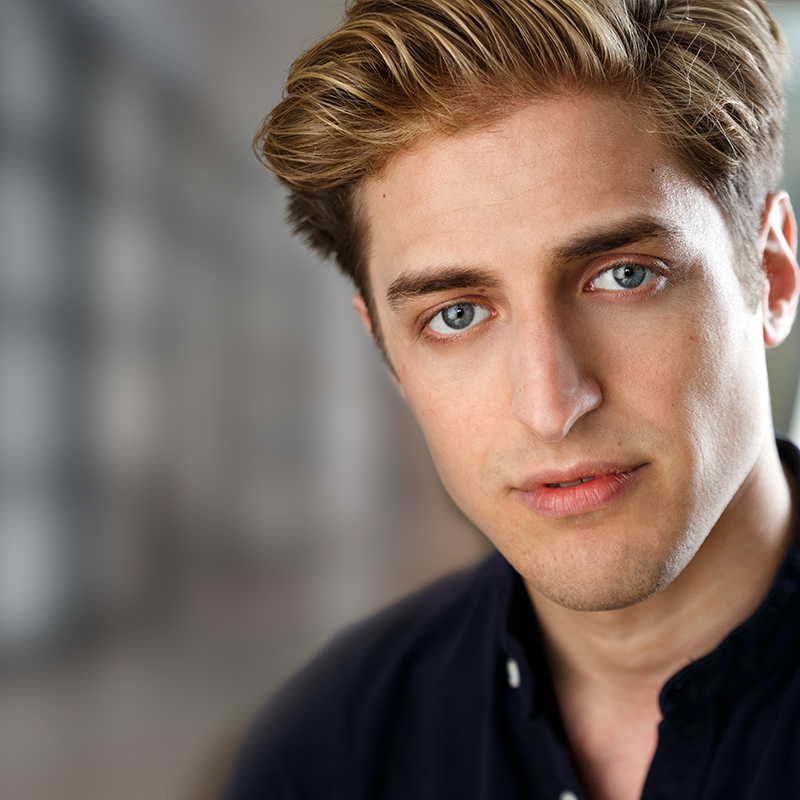 Michael DeBartolo
as Sebastian
The Creators
Illya Szilak is an independent scholar, writer and new media artist. In her art practice, she uses open source media and collaborations forged via the Internet to create multimedia narrative installations online.
Shaped by her experience as a physician, her artistic practice explores mortality, embodiment, identity, and belief in a media inundated by an increasingly virtual world.
Her first work Reconstructing Mayakovsky was included in the second Electronic Literature Collection and has been taught both as an example of innovative narrative game and literature at the university level. Her second work Queerskins: A Novel was included in the third Electronic Literature Collection.
Cyril Tsiboulski is co-founder and creative director at Cloudred, an interactive design studio that investigates novel forms of expression through technology. He is also a faculty members at New York University where he teaches in the Digital Communications and Media Program. Much of his professional and academic work centers around networked technologies and the way they affect human experience.
Executive Producer
T-Mo Bauer
Associate Producers
Christopher E. Vroom
Dr. Yael Halaas
Producer
Kathleen Fox
Directory of Photography
Cory Allen
Assistant Camera
Tony Bartalini
360 Video
Richard Hammer
Sound Mixer
Laura Cunningham
Choreographer
Dawn Saito
Post-Producer
Anu Nagaraj
Depthkit Operator
Supreet Mahanti
Depthkit Post Production
Jillian Morrow
Depthkit Consultants
Kyle Kukshtel
Alexander Porter
3D Artist
Pat Goodwin

Unity Lighting Design
Pat Goodwin
Dale Henry
Interactive Development
Chronosapien Interactive
Color & Finish
theColourSpace
Colorist & Finishing Artist
Juan Salvo
VFX Compositor
Uroš Perišić
Post production sound services provided by Skywalker Sound, a Lucasfilm Ltd. Company, Marin County, California

Sound Designer
Jeremy Bowker
Sound Lead
Kevin Bolen
Dialog Editors
Elizabeth Marston
Danielle Dupre
VR Audio Intern
Jonathan Do
Set Designers
Nate Frieswyk
D. Schuyler Burks
(The Dad Shop)
Haptics Design
Allen Yee

Graphic Design
Willy Wong

Special Thanks
Zeina Abi Assy, Opeyemi Olukemi, Tom Krueger, Alexander Porter and Kyle Kukshtel, Ebony Peay Ramirez (Oculus Launchpad), Heather Lee MacFarlane and Jacqueline Bosnjak (Q Department), Oscar Raby and Katy Morrison (VRTOV Studio), Alex Colgan and Angela Bermudo (LeapMotion), all of our generous Kickstarter supporters, the people of Missouri.
Flickr photographs
Set 1 — Randy's Donuts: Constanza Dagardo; LA sky: Mark UNSL; White T-shirt: Jessie Hart
Set 2 — Mali: upyernoz; LA: Matt K.; Hollywood sign: Luca Sartoni; Tent: Martjin Munneke
Set 3 — Abstract: T-Mo Bauer; Amusement park: Russell Davies; Africa clinic: Amy the Nurse; Ende Village: upyernoz; LA pool: Chris Dobbins